State Center Newspaper & Yearbook Archives
Through a generous grant from the Kaufmann Trust, and a partnership between Gutekunst Public Library and the Mid Iowa Enterprise, historic records of the State Center newspapers and high school annuals are now available online. The newspapers date back to 1865, encompassing all available papers from the State Historical Society's microfilm collection, as well as copy righted issues dating from 1977 to 2018, courtesy of Greg Gilgen and Christine Davis.
To ensure best results, do an "advanced search." By clicking on "city" under "advanced search," you can then access different publications. All annuals are included in "State Center."

Click on the Register logo above to access the Register's digital edition. Contact the library for the username and password.
State Historical Society of Iowa
Numerous indexes, records and publications in the collections are available online. Through partnerships with various organizations you can access digitized maps, publications, newspapers, vital records and much more, including access to NewspaperArchives Iowa Database. Click the Historical Society logo to link to their website.
Helpnow Homework Help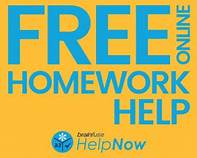 Access live tutors, a writing lab and a wealth of study resources
Credo Reference Resources

Credo is an easy-to-use tool for starting research.
Transparent Language

Interactive lessons in over 100 different languages! Available 24/7 on any device.
Brainfuse

Tools for jobseekers, veterans and adult learners. Available 24/7!
---